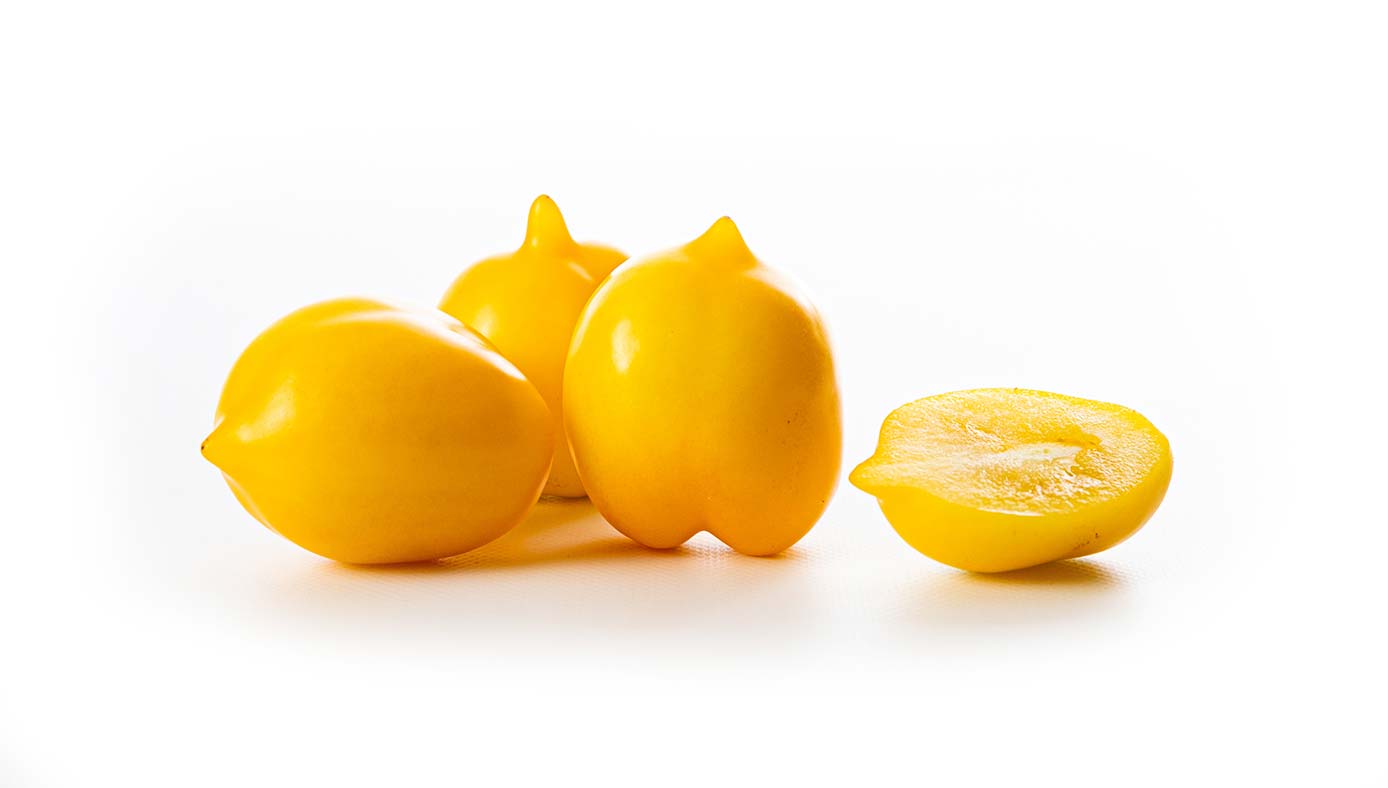 This distinctive, ribbed giant tomato distinguishes itself by its full flesh. Unlike ordinary tomatoes, the fruit is ripe and tasty when the skin is still a little green. The Coeur de Boeuf ripens from the inside out.
Coeur de Boeuf tomatoes are crunchy, with a full, refreshing flavour. The redder the tomato, the richer in flavour.
Coeur de Boeuf tomatoes are particularly suitable for slicing because of their interesting appearance and colours. The taste of the Coeur de Boeuf is delicious when combined with mild cheeses such as mozzarella or fresh goat's cheese. However, this tomato is also suitable for making soup.
These tomatoes will stay fresh for longer if stored properly. Store outside the refrigerator, in a cool place around 12 °C.
Our Coeur de Boeuf tomatoes are available in a variety of packaging.